The Role of Islam in Foreign Policymaking – Part V
May 6, 2022
Emir Hadzikadunic || 6 May 2022
Conclusion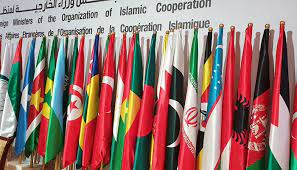 The objective of this article was to provide an overview of the role of religion in Muslim majority states, in this case Islam, in their foreign policymaking. Notwithstanding its complex relationship with international affairs, the article revisited specific foreign policy cases restricted by Islamic constraints at the individual, domestic and international levels of analysis.
At the individual level, we could not speak of issues of religious incentives and pressures in foreign policymaking without reference to charismatic and powerful Muslim decision-makers. In some countries where domestic and international political environments have been more stable for longer periods, a strong individual leadership had an opportunity to act as an intervening variable in a limited number of foreign policy issues. The impact of Mahathir Mohamed on Malaysia's foreign policy is a strong reference point. He was especially outspoken on issues where Muslim people were victimized by non-Muslim states. Yet in other cases, Muslim leaders inspired by Islamic incentives could not make any major foreign policy impact due to opposite pressures from domestic and international environments. Examples of Turkish prime minister Erbakan and Egypt's president Morsi are most visible instances.
Some may look for more empirical approaches to explore specific human attributes that can reveal Islamic sensitivities or expose their absence from foreign policymaking. Cognitive theories come close to this conceptualization of mutually interwoven elements of individual belief systems on one hand and foreign policy decision-making on the other. They possibly suggest that specific philosophical and instrumental beliefs of leaders interrelate themselves with religious constraints in foreign policy making. They may even predispose a person to a certain type of foreign policy action. This article identifies that by using this or other similar methodologies new insights on Muslim states foreign policies could be explored. For example, what is the influence on foreign policy making by different Muslim leaders who score low on nationalism and who consequently value their "ingroup" as fellow Muslims high. Literature on this or other similar idiosyncratic factors is quite limited.
At the domestic level, we could not speak of issues of religious incentives in foreign policymaking without reference to shared beliefs and norms. Identity of a state also implies its preferences and consequent actions. This article reflects that Muslim majority states share many religious and nonreligious diversities. Some countries, such as Saudi Arabia, operate in a system that integrates politics (House of Saud) and religion (House of Al-Wahhab) without specific constitutional guidelines. Yet, in others, we find normative impact more important. Constitutional guides of the Islamic Republic of Iran are illustrative examples. Different local groups also play their part in foreign policy making. Islamic political parties and pressure groups in Indonesia after 1998; ulema and religious scholars in Saudi Arabia; Diyanet in Turkey after 2000s are few selected examples of many others that exist. Islamic religion that has become a re-born element in some countries, such as Indonesia in late 1990s and Turkey in early 2000s, has shown a strong transformative power of these groups.
Depending on conditions from the external environment, the role of Islam in foreign policy making has also tended to fluctuate. In some countries, Islamic incentives were boosted by sudden changes of geopolitical realities at the regional or international level. For example, Saudi Arabia deliberately designed a specific foreign policy of Islamic unity and solidarity in the 60s to meet new external challenges in the regional subsystem. In some other cases, Islamic incentives at the individual and domestic level boost changes in external realities. Driven by Khomeini's religious zeal and new Islamic constitutional doctrines, the Islamic Republic of Iran pursued bold foreign policy objectives of "Neither East, nor West – but the Islamic Republic!" Iran also opposed American military presence in the sub-system, ignored the Soviet pole, withdrew from its formal alliances with Turkey, and challenged Saudi leadership in the Middle East. In Turkey, systemic factors have interacted with domestic attributes especially since Erdogan came to power in 2002. Their mutual interplay has added religion as yet another element in shaping what Ahmet Davutoglu called Turkish strategic depth. All these examples suggest that Muslim states face different geopolitical realities. It is quite possible that different Islamic traditions might also develop different strategic cultures that shape choices within the Muslim world. This article identifies literature gaps in this particular area.

In conclusion, Islam as intervening variable receives less attention within the confines of the international domain. At this level of analysis, it is more elusive and not easily observed in a systematic way. Of all the possible topics, it is anticipated that Islamic incentives only play more active role in issues of religious solidarity, relations within Muslim world, human (Muslim) rights, pro-Palestinian views, promotion of the soft power, aid-programs, state of Muslim affairs and the like. Of three major features of foreign policy – principles, commitments and actions – Islamic constraints are also more effective in the realm of views and orientations. In other words, they are rather part of Islamic vocabulary, speeches, or declarations. In the realm of concrete foreign policy outcomes, with an exception of aid programs, protection of Islamic symbols and other similar activities, Muslim states are more vulnerable to their national interests. In patterns of conflict and alliances, Muslim states are still exposed to traditional power politics and balancing behavior that emanate outside of national borders.
Bibliography
Abir, Mordechai. Saudi Arabia: Government, Society, and the Gulf Crisis. (London: Routledge, 1993).
ALDosari, Rashid N. "Foreign Policy from Khatami to Ahmadinejad: There is One Foreign Policy in Iran, which is Khamenei's Foreign Policy." Foreign Policy2, no. 1 (2015): 47-72.
Allison, Graham T. "Conceptual Models and the Cuban Missile Crisis." The American Political Science Review63, no. 3 (1969): 689-718. doi:10.2307/1954423.
Altoraifi, Adel. "Understanding the Role of State Identity in Foreign Policy Decision – Making: The Rise and Demise of Saudi–Iranian Rapprochement (1997–2009)." (Unpublished PhD Dissertation, The London School of Economics and Political Science, 2012). Accessed January 10, 2015, http://etheses.lse.ac.uk/683/1/Altoraifi_Understanding_role_state.pdf
Arjomand, S. A. After Khomeini, Iran under His Successors (Oxford: Oxford University Press, 2009).
Baker, Peter and David D. Kirkpatrick. "Egyptian President and Obama Forge Link in Gaza Deal." New York Times. November 21, 2012. Accessed March 3, 2021: https://www.nytimes.com/2012/11/22/world/middleeast/egypt-leader-and-obama-forge-link-in-gaza-deal.html?pagewanted=all
Berger, Julian. "The Text of the Iran-Brazil-Turkey Deal." The Guardian. Accessed December 10, 2020: https://www.theguardian.com/world/julian-borger-global-security-blog/2010/may/17/iran-brazil-turkey-nuclear
Berger, Maurits. Religion and Islam in Contemporary International Relations. Netherlands Institute of International Relations 'Clingendael', 2010. Accessed December 20, 2020: https://www.clingendael.org/sites/default/files/pdfs/20100400_cdsp_book_mberger.pdf
Breuning, Marijeke. Foreign Policy Analysis – A Comparative Introduction. New York: Palgrave Macmillan (2007).
Burris, A. Gregory. "Turkey-Israel: Speed Bumps." Middle East Quarterly, Fall 2003, Volume 10. pp. 67-80. Accessed March 4, 2021 https://www.meforum.org/569/turkey-israel-speed-bumps
Candar Cengiz. "Turkey: An Unexpected Response." Journal of Palestine Studies 31, no. 4 (2002): 62-65.
Coşkun, Bezen Balamır. "The Post-Davutoglu Era in Turkish Foreign Policy." E-International Relations(2016). Accessed March 10, 2021,  https://www.e-ir.info/2016/06/03/the-post-davutoglu-era-in-turkish-foreign-policy/
Ehteshami A. and M. Zweiri. Ed., Iran's Foreign Policy / From Khatami to Ahmadinejad, Reading: ITHACA Press, (2011).
Gorener S. and Meltem S. Ucal. "The Personality and Leadership Style of Recep Tayyip Erdogan: Implication for Turkish Foreign Policy." Turkish Studies, Vol. 12, No. 3 (2011). Accessed Dec. 10, 2014 DOI: 10.1080/14683849.2011.604216.
Grigoriadis, Ioannis. The Davutoglu Doctrine and Turkish Foreign Policy. Hellenic Foundation for European and Foreign Policy. Working Paper No-8, 1-12, 2010.
Hadzikadunic, Emir. "Iran-Saudi Ties: Can History Project Their Trajectory?." Insight 2015, Middle East Institute, National University of Singapore, (2019). Accessed January 10, 2021: https://mei.nus.edu.sg/wp-content/uploads/2019/10/Insight-215-Saudi-Iranian-Ties.pdfK.
Haji-Yousefi M. Amir. "Iran's Foreign Policy during Ahmadinejad: From Confrontation to Accommodation." Alternatives: Turkish Journal of International Relations Vol. 9, No. 2 (2010): 1-25. Accessed January 15, 2015. http://alternatives.yalova.edu.tr/article/view/5000159764/5000144134.
Hakan M. Yavuz. Secularism and Muslim Democracy in Turkey. Cambridge: Cambridge University Press, 2009.
Harf E. James, et. al. "Systemic and External Attributes in Foreign Policy." in Comparing Foreign Policies, ed. James N. Rosenau (USA: Sage Publications, 1974).
Hasan, Sabiha. "The Casablanca Islamic Summit." Pakistan Horizon37, no. 1 (1984): 74-87. Accessed February 14, 2021. http://www.jstor.org/stable/41403909.
Haqqani, Husain. Pakistan: between mosque and military. Washington: Carnegie Endowment for International Peace, 2005.
Helfont, Samuel. "The Legacy Of Saddam's Islam." The Caravan, Hoover Institutions: December 4, 2018, Accessed January 13: https://www.hoover.org/research/legacy-saddams-islam
Hermann, Margaret G. "Assessing Leadership Style: Trait Analysis." in The Psychological Assessment of Political Leaders – With profiles of Saddam Hussein and Bill Clinton, ed. Jerold M. Post, (Ann Arbor: University of Michigan Press, 2003), 178-212.
Hermann, Margaret G. "Circumstances under Which Leader Personality Will Affect Foreign Policy: Some Propositions." In J. Rosenau (ed.), In Search of Global Patterns, 326-32. New York: Free Press, 1976.
Hudson, Valerie M. Foreign Policy Analysis, Classic and Contemporary Theory. Maryland: Rowman and Littlefield, 2007.
Hunter, Shireen T. Iran and the World, Continuity in a Revolutionary Decade. Bloomington and Indianapolis: Indiana University Press, 1990.
Hurd, Elizabeth S. "Political Islam and Foreign Policy in Europe and the United States." Foreign Policy Analysis, 3, no. 4, (2007): 345-367.
Johnston, Douglas. "Introduction— Realpolitik Expanded." in Faith-Based Diplomacy – Trumping Realpolitik, edited by D. Johnston (New York, 2003).
Kesgin, Barış. "Tansu Çiller's Leadership Traits and Foreign Policy." Perceptions – Journal of International Affairs. Volume XVII, Number 3, Centre for Strategic Research (2012): 29-50.
Kruse, J. H. "Determinants of Iranian Foreign Policy: The Impact of Systemic, Domestic and Ideological Factors." (Unpublished Master thesis) Naval Postgraduate School, California, 1994. Accessed: January 10, 2021. https://calhoun.nps.edu/bitstream/handle/10945/28116/determinantsofir00krus.pdf?sequence=1&isAllowed=y
Laksmana, Evan. "Will religious sectarianism change Indonesian foreign policy?." The Strategist, December 11, 2018. Accessed February 25, 2021. Accessed December 15: https://www.aspistrategist.org.au/will-religious-sectarianism-change-indonesian-foreign-policy/.
Landsberg Carel M, and Hussein Solomon. "How do Iranian Diplomats Negotiate?." American Foreign Policy Interest. 32:1, 2010, (13-25), DOI: 1080/1080392090354808.
Ma'ruf Amin, KH. "Emergence of Wasatiyyah Islam: Promoting 'Middle Way' Islam and Socio-Economic Equality in Indonesia." An excerpt of his Distinguished Lecture at RSIS in Singapore on 17 Oct 2018, S. Rajaratnam School of International Studies (RSIS), Nanyang Technological University (NTU), Singapore. Accessed February 25, 2021, Accessed March 1, 2021. https://rsis.edu.sg/rsis-publication/rsis/emergence-of-wasatiyyah-islam-promoting-middle-way-islam-and-socio-economic-equality-in-indonesia/#.XAbIsy2ZM1g
Menashri, David. Iran, a Decade of Revolution. New York and London: Holmes and Meier, 1990.
Muhamad, Ahmad Faisal. "The struggle for recognition in foreign policy: Malaysia under Mahathir 1981-2003." PhD diss., London School of Economics and Political Science (United Kingdom), 2008.
Murinson, Alexander. "The strategic depth doctrine of Turkish foreign policy." Middle Eastern Studies42, no. 6 (2006): 945-964. Accessed March 10, 2021: http://www.jstor.org/stable/4284512.
Murphy, Ann Marie. "Islam in Indonesian Foreign Policy: The Limits of Muslim Solidarity for the Rohingya and Uighurs." The Asan Institute for Policy Studies. Dec 08, 2020. Accessed December 25, 2020: http://en.asaninst.org/contents/islam-in-indonesian-foreign-policy-the-limits-of-muslim-solidarity-for-the-rohingya-and-uighurs/#2
Nair, Shanti. Islam in Malaysian Foreign Policy. London and New York: Routledge, 1997.
Nevo, Joseph. "Religion and National Identity in Saudi Arabia." Middle Eastern Studies 3 (1998): 34–54.
Ochsenwald, William. "Saudi Arabia and the Islamic revival." International Journal of Middle East Studies13, no. 3 (1981): 271-286.
Ozkan, Mehmet. "Turkey in the Islamic World: An Institutional Perspective." Turkish Review of Middle East Studies 18 (2007): 159–93.
Ozkan Mehmet and Kingshuk Chatterjee. "Islamic Values in Foreign Policy – Perspectives on 'Secular Turkey and 'Islamic' Iran." In Values in Foreign Policy: Investigating Ideals and Interests (2019): 115-134.
Öztürk Ahmet Erdi, and İştar Gözaydın. "A Frame for Turkey's Foreign Policy via the Diyanet in the Balkans." In Journal of Muslims in Europe, Vol 7, Issue 3, October 2018, https://doi.org/10.1163/22117954-12341370
Öztürk, Ahmet Erdi, and Sozeri, Semiha (2018). "Diyanet as a Turkish foreign policy tool: evidence from the Netherlands and Bulgaria." Politics and Religion. 11 (3). 624-648.
Parsi, T. Treacherous Alliance: The Secret Dealings of Israel, Iran, and the United States. New Haven: Yele University, 2007.
Perwita, Anak Agung Banyu. "Islam 'Symbolic Politics', Democratization and Indonesian Foreign Policy." Asiaweek(1999). Accessed February 5, 2021: https://www.files.ethz.ch/isn/125059/AP_04.pdf
Rakel, E. P. "The Iranian Political Elite, State and Society Relations, and Foreign Relations since the Islamic Revolution." PhD dissertation, Amsterdam Institute for Social Science Research (AISSR), 2008.
Reppa, Robert B. Sr. Israel and Iran Bilateral Relations and Effect on the Indian Ocean (New York: Praeger, 1974).
Rosenau, J. N. "Pre-Theories and Theories of Foreign Policy." in Approaches in Comparative and International Politics, edited by R. Barry Farrell, Evanston, IL, 1966.
Rosenau J. N. "The Study of Foreign Policy." in J. Rosenau et al. (eds.), World Politics: An Introduction. New York: The Free Press, (1976), 15-35.
Roy, Olivier, Antoine Sfeir and John King. The Columbia World Dictionary of Islamism. New York: Columbia University Press, 2007.
Savory, Roger M. "Religious Dogma and the Economic and Political Imperatives of Iranian Foreign Policy," in Iran at the Crossroads, Routledge, (2019), 35-67.
Smith, Steve. "Belief Systems and the Study of International Relations." in Belief Systems and International Relations. Eds. Richard Little and Steve Smith. New York: Basil Blackwell, 1988, (11-36).
Simber, Reza. "Political Islam and International System: Impacts and Implications." Journal of International Area Studies, Volume 16, Number 2, 2009, (107-123).
Singer, David. "The Level of Analysis Problem in International Relations." In K. Knorr and S. Verba (eds.), The International System: Theoretical Essays. Princeton: Princeton University Press, (1961), 72-92.
Snyder, R. C., H. W. Bruck and B. Sapin. Foreign Policy Decision Making: An Approach to the Study of International Politics. Glencoe, IL: Free Press, 1962.
Shotari, Tani. "Indonesia and Australia Finally Sign Free Trade Deal." Nikkei Asian Review, March 4, 2019. Accessed February 25, 2021: https://asia.nikkei.com/Economy/Indonesia-and-Australia-finally-sign-free-trade-deal.
Sontag, Deborah. "The Erdogan Experiment." New York Times. May 11, 2003. Yavuz (2009).
Sukma, Rizal. Islam in Indonesian Foreign Policy. London: Routledge, 2004.
Sullivan, Robert R. "Saudi Arabia in International Politics." The Review of Politics 4 (1970): 436–460.
Taheri, Amr. The Spirit of Allah— Khomeini and the Islamic Revolution, London, 1985.
Tayfur, Fatih M."Main Approaches to the Study of Foreign Policy: A Review." METU Studies in Development, Vol. 21, No.1 (1994), 113-131.
Terrill, Andrew W. "The Saudi-Iranian Rivalry and the Future of Middle East Security." Strategic Studies Institute. December 2011. Accessed January 10, 2021: https://www.files.ethz.ch/isn/142831/pub1094.pdf
Thaler, E. David, Alireza Nader, Shahram Chubin, Jerrold D. Green, Charlotte Lynch, Frederic Wehrey. Mullahs, Guards, and Bonyads, An Exploration of Iranian Leadership Dynamics. Santa Monica: RAND Corporation, 2010.
Trager, Eric. "Think Again: The Muslim Brotherhood." Foreign Policy. January 28, 2013. Accessed March 3, 2021: https://foreignpolicy.com/2013/01/28/think-again-the-muslim-brotherhood/
Wallace, W. "Establishing the Boundaries." In J. Barber and M. Smith (eds.), The Nature of Foreign Policy: A Reader, 1974: 12-17.
Walt, Stephen. Revolution and War. Ithaca, NY: Cornell University Press.1996.
Waltz, Kenneth. Man, the State, and War: A Theoretical Analysis. New York: Columbia University Press, 2001.
Waltz, Kenneth. Theory of International Politics. (New York: McGraw-Hill, 1979).
Warner M. Carolyn and Stephen G. Walker. "Thinking about the Role of Religion in Foreign Policy: A Framework for Analysis." Foreign Policy Analysis (2011) 7, (113–135)
White, B. "Analyzing Foreign Policy: Problems and Approaches." In M. Clarcke and B. White (eds.). Understanding Foreign Policy, Hants: Edward Elgar, (1989), 1-26.
Wilkenfield J. et al. Foreign Policy Behavior, The Interstate Behavior Analysis Model. Beverly Hills: Sage publications. 1980.
Wilson, Peter W. and Douglas Graham. Saudi Arabia: The Coming Storm. (Armonk, NY: M. E. Sharpe, 1994).
Yungui, WU. "The Influence of Islam over the Foreign Policies of Contemporary Islamic Countries." Journal of Middle Eastern and Islamic Studies. Vol. 5, No. 3, 2011, (1-10) Accessed January 10, 2021: http://mideast.shisu.edu.cn/_upload/article/dc/a8/516b324541b397b494938cdfd3f4/04f9994d-bbd1-4321-bc7d-d58c6c689e39.pdf
---

Dr Emir Hadzikadunic is a Senior Research Fellow at the Islamic Renaissance Front. He holds a PhD in International Relations from the International University of Sarajevo and was the Ambassador of Bosnia and Herzegovina to the Islamic Republic of Iran (2010-2013) and Malaysia (2016-2020). He is currently a Distinguished Fellow at Faculty of Administrative Science & Policy Studies, Universiti Teknologi MARA (UiTM) Malaysia. This essay also appears on Context: Journal of Interdisciplinary Studies at https://cns.ba/contextojs/index.php/context