Advisors
Datuk Seri Ustaz Ahmad Awang
Advisor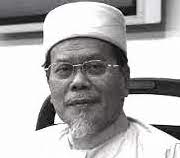 Datuk Seri Ustaz Ahmad Awang is a renowned Islamic scholar and a former Head of Malaysian Ulama' Association from 1981-1999. He has a Master in Sharia and Diploma in Education from the Al-Azhar University, Cairo, Egypt. He is a former Deputy Chairman, Malaysian Chapter of the International Union of Muslim Islamic Theologians (Al-Ittihad al-'Aalami li'Ulama'I al-Muslimin) headed by Ahmad Ar-Raysuni, the supreme authority of the Muslim Brotherhood; and also a member of the International Union of Theologians of Resistance (Al-Ittihad al-'Aalami li'Ulama'I al-Muwqawwamah) based in Beirut, Lebanon. He is a former Director of Da'wa & Islamic Research Centre, Department of Islamic Development, Prime Minster Department; and currently the Chairman of the Alliance of World Masjid in Defence of Al-Aqsa and Chief Advisor to the Malaysian post-Islamist party, Parti Amanah Negara.
Datuk Dr Muhammad Nur Manuty
Advisor

Datuk Dr Muhammad Nur Manuty is an eminent Islamic scholar and holds a Master and PhD from Temple University, Philadelphia, in Contemporary Islamic Thoughts.He was a Malaysian Senator from 2015 until 2018. He was also a former President of the distinguished Muslim Youth Movement of Malaysia (ABIM) from 1991-1997 and a Chairman of the Board of Directors, Universiti Sultan Zainal Abidin (UniSZA) from 2018 until 2021. He is currently Chairman of Religious Strengthening and Understanding Bureau, People's Justice Party or PKR, a reformist political party in Malaysia.
Executive Director
Ustaz Ali Muda
Executive Director
Ustaz Ali Muda is a graduate of Syari'ah from Al-Azhar University, Cairo. He obtained his Master Degree in Education from the National University of Malaysia. He has a vast experience in teaching Arabic language and Islamic Studies in schools around the country. He was also involved in training teachers in the Ministry of Education in Arabic language curricula and was entrusted by the former Religious Minister in elucidating the concept of rahmatan lil-ālamin (blessings to the entire universe) based on maqāsid asy-syari'ah (higher intention of the Islamic jurisprudence) to the high-ranking government officers.
Board of Directors
Office Bearers
Dr Emir Hadzikadunic
Senior Research Fellow

Dr Emir Hadzikadunic is a former Ambassador of Bosnia & Herzegovina to Malaysia.He holds a PhD in International Relations from the International University of Sarajevo. His extensive experience in international relations and foreign policy includes professional service as Ambassador of Bosnia and Herzegovina to the Islamic Republic of Iran (2010-2013) and Malaysia (2016-ongoing), lecturing and guest-lecturing at the International University of Sarajevo and other universities in South East Europe, Malaysia and Singapore. He has written for academic journals and media outlets, authored two books, and co-authored other publications. Throughout his professional career, he has also conducted consultancy work for EU, UNDP, OSCE and USAID during their peace building missions in Bosnia and Herzegovina.
Osman Softic
Senior Research Fellow

Osman Softic graduated from the Faculty of Islamic studies, University of Sarajevo and obtained masters degree in international relations from the University of New South Wales. He was named ambassador for peace by the Universal peace federation and served as secretary of the Islamic council of NSW in Sydney. His career spans business and corporate sector, academic research, journalism and charitable work. He was selected to serve on Gift Fund committee with Together for Humanity Foundation in Australia. He later worked as office manager for CEO of Bosna Bank International where he coordinated Sarajevo business forum and as a research associate for Bosniak academy of science and the arts (BANU). In addition, he worked as vice president for student services at American University in Bosnia and Herzegovina (AUBiH). His research is focused on intra Muslim discourse, Middle East politics, Islam in Southeast Asia, democratization and post Islamism. He contributed articles to various online publications such as Al Jazeera Balkans, Online Opinion, PIS Journal of politics and international studies of Ibn Sina Institute.
Nageeb Gounjaria
Senior Research Fellow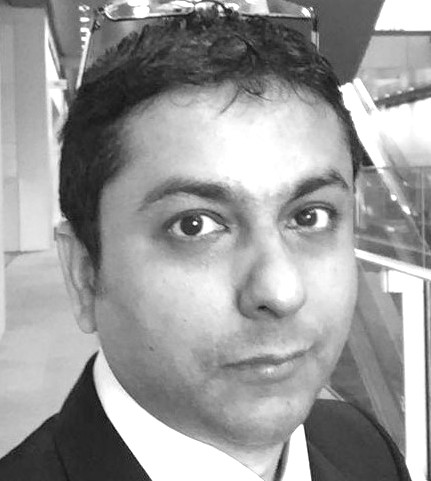 Nageeb Gounjaria has a Bachelor degree in Philosophy (minor in Islamic Studies) from the International Islamic University Malaysia (IIUM) and a Master degree in Philosophy from the National University of Singapore (NUS). As the Learning and Development Director at Bijak Institute of Philosophy Indonesia (BIPI), he teaches critical thinking to children and adults to help them improve their life and future prospects. He is also a writer and curriculum developer, besides his role as editor-in-chief at Bijak Publishing.
Dr Hamdan Mohd Razali
Research Fellow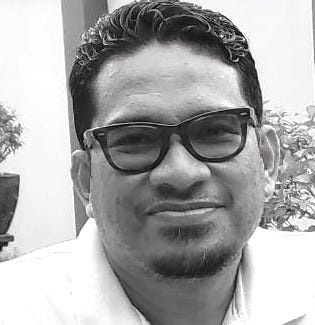 Hamdan Mohd Razali is a PhD scholar in Political Science from Universiti Sains Malaysia. He started his career in 2005 with the Malaysian Institute of Information Technology, Universiti Kuala Lumpur, and later joined Universiti Teknologi MARA, Terengganu Branch in 2007. He has keen interest in electoral studies, social movement, and political Islam. His writings appeared in several journals, books, and also newspaper columns.
Marilyn Ong Siew AI
Research Fellow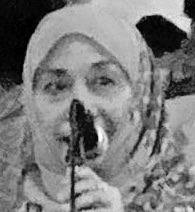 Marilyn Ong Siew Ai began her professional career as a corporate lawyer in the High Court of Malaya. When she joined the International Islamic University Malaysia (IIUM), she finally found her vocation in the multidisciplinary fields of law, business, and society. She lectured the undergraduate courses Business Law, Corporate Governance & Ethics and Investment Law and the postgraduate Corporate Master of Business Administration course, Law for Managers, in the Faculty of Economics & Business, University Sarawak Malaysia. She was appointed Founding President, Association of Business Scholars, East Malaysia, Founding Managing Editor, Journal of Business & Society, and as Research Leader, Corporate Governance Research Group. She is also active in social entrepreneurship & indigenous community development work.
Anggita Dini
Research Fellow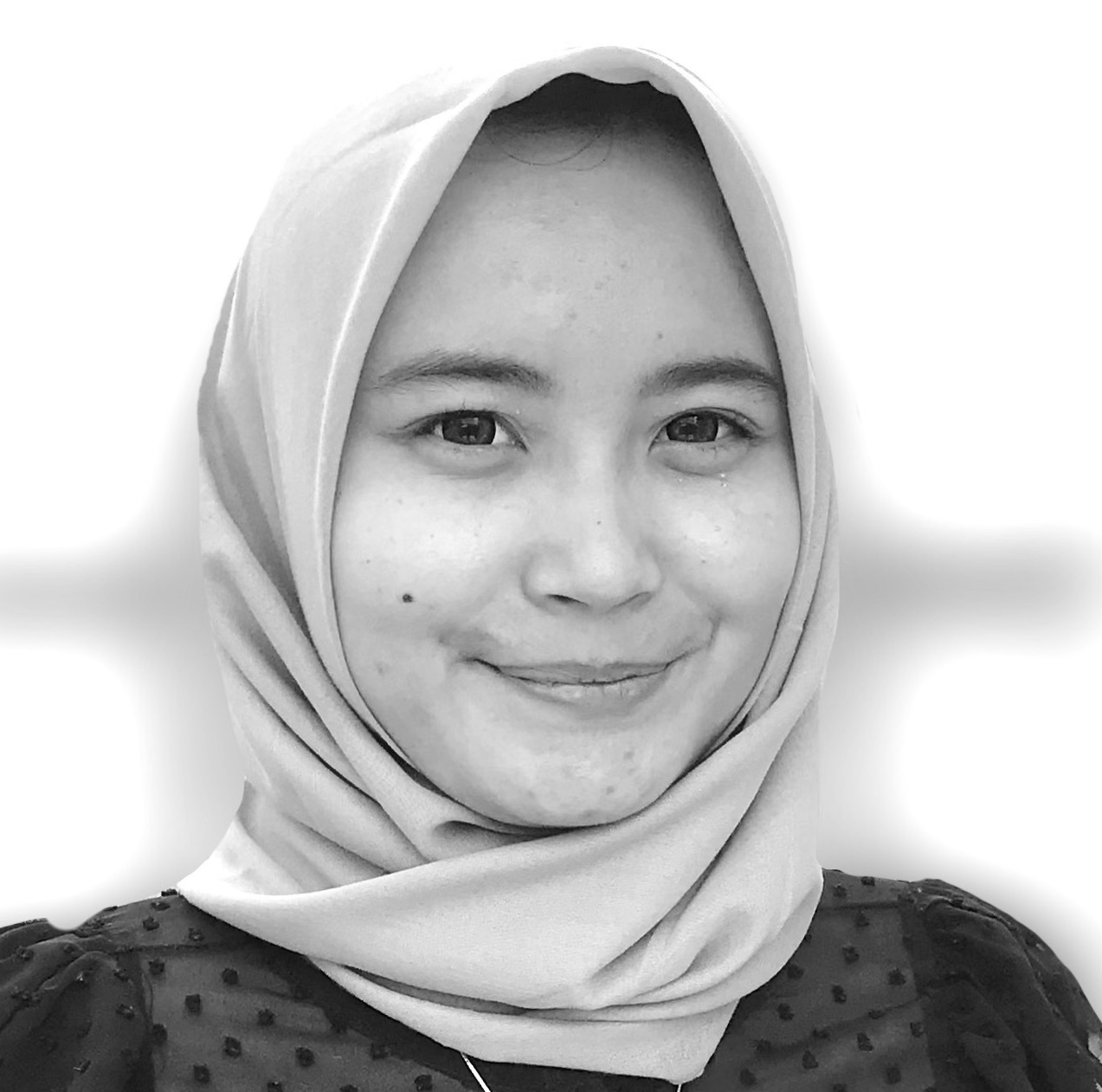 Anggita Dini is the executive director of Bijak Institute of Philosophy Indonesia (BIPI). She has an MA in Applied Linguistics from the Yogyakarta State University, Indonesia. A passionate advocate of reflective education, she trains teachers to teach the Indonesian, Singapore, and Cambridge curricula to kindergarten, primary and secondary school students. Anggita previously managed the academic division of a Singapore education franchise in Jakarta. She is currently involved in publishing across a range of multimedia (website, digital, and print) for educational institutions and legal firms, besides training children in critical thinking.
Ahmad Muziru Idham
Program Officer

Ahmad Muziru Idham is a graduate of International Studies at the Universiti Malaysia Sarawak (Unimas) and holds a Master degree from Universiti Kebangsaan Malaysia (UKM) in International Relations. He was the Secretary General of Unimas Science Social Society for the academic year of 2013/2014. He also maintains a keen interest in international relations, politics, civil society and human rights.
Dr Fuad Nurhadi
Fellow

Fuad Nurhadi is an MBBS graduate from Monash University and currently a Medical Officer at University Malaya Medical Centre. He maintains a keen interest in leadership and neuroscience and has attended multiple conferences pursuant to the role of youth empowerment in the cultivation of leaders.
Lizawati Mohamed Hassan
Internal Auditor

Lizawati Hassan holds a Degree in Science and System Management from the National University of Malaysia. She has wide experience in managing accounts for the Asian Renaissance project under the Institute for Policy Research and Sasakawa Foundation and also School of Politicians under Konrad Adenuer Stiftung.
Dr Ahmad Nabil Amir
Head, Abduh Study Group
Ahmad Nabil Amir holds an M.A. from the International Islamic University of Malaysia (IIUM) and a PhD from Universiti Malaya in Usuluddin. He has written extensively on the political thought of Islamic revivalists and is at present translating Muhammad Asad's magnum opus, The Message of the Qur'an, while pursuing his post-doctoral studies.
Abdul Rahman Sayuti
Research Fellow, Abduh Study Group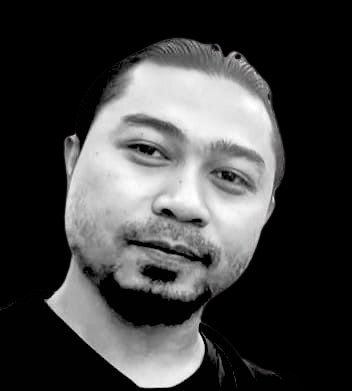 Abdul Rahman Sayuti is a Hāfiz, graduated from Ma'ahad Tahfiz Al-Qur'ān Hira'. He obtained a Diploma in Arabic Language from the International University of Africa, Khartoum, Sudan before pursuing his study in Dirasat Islamiyyah at Al-Imān University, Sana'a, Yemen. He obtained a Bachelor Degree in Syari'a & Law from the International Islamic University Sultan Abdul Halim Mu'adzzam Shah (UniSHAMS) Kedah Dārul Aman.
Mohd Syazreen Abdulllah
Research Fellow, Abduh Study Group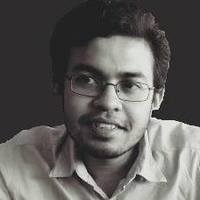 Mohd Syazreen Abdullah is a Hāfiz, graduated from Ma'ahad Tahfiz Al-Qur'ān, Dārul Qur'ān, JAKIM. He obtained a Bachelor Degree in Usūluddin from University of Yarmouk, Jordan, and a Master from University of Malaya. He is also the founder of TRADISI, an Irfān Research Centre focusing on Islamic Philosophy and Irfān.