Awkward neutrality: The Muslim World and Russia's war in Ukraine – Part II
April 13, 2023
Emir Hadikadunic || 13 April 2023
Other assertive foreign policy paradigms, models and vision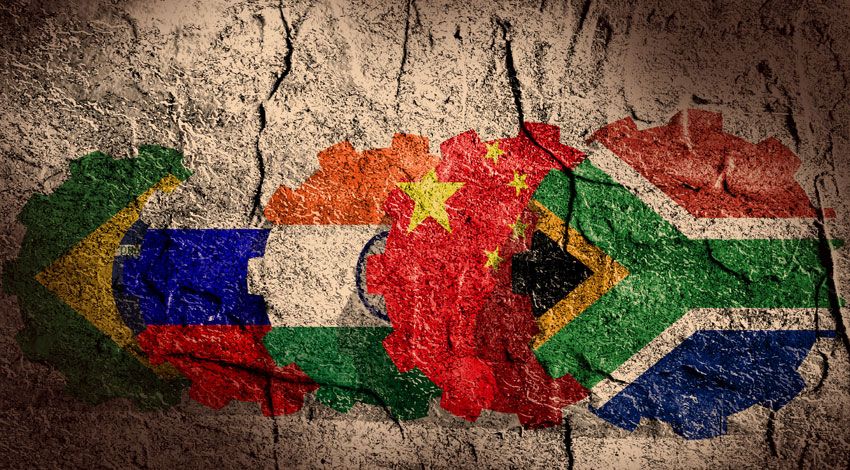 The Muslim world's approach to the invasion is symptomatic of their wider stance: A readiness to establish political, economic, or security partnerships with multiple players in the international system. Rather than choosing an alliance with a single pole, as S. Huntington and A. Dugin suggested with Islamic-Confucian or Islamic-Orthodox alliances, Muslim-majority states prefer constructive engagements with various great powers based solely on their commercial, security or geopolitical interests. Turkey, for example, sees Russia as its important partner for energy, tourism, and regional security. At the same time, as a member of Nato, Ankara has diversified its security options. Saudi Arabia counts on China as its second-largest trading partner, but generally regards the US as its most important security partner. Having to choose one relationship over the other would be costly, so Turkey and Saudi Arabia tend to pursue multi-directional foreign policies. Abu Dhabi, Cairo, Jakarta, Islamabad, and Doha, to name just a few, also go by the realism book, respecting "self-interest" and "self-help" — respecting the US as a great power, while relating themselves to other great powers.
This behaviour at the bilateral level has placed many Muslim-majority states in closer proximity to non-Western groups, such as BRICS, and the Shanghai Cooperation Organisation (SCO). Both groups approach international affairs in a multi-polar manner, and act as an alternative to the US-led order. In the Middle East alone, Bahrain, Egypt, Kuwait, Qatar, Saudi Arabia, and the UAE are current or prospective dialogue partners of the SCO.[1] All medium-sized Muslim-majority countries, such as Iran, Egypt, Turkey, Indonesia, or Saudi Arabia, look positively to BRICS. The same holds for other parts of the Muslim world, specifically Kazakhstan, Nigeria, the UAE, Senegal, Algeria, Uzbekistan, and Malaysia. They all prefer to participate in the remaking of the rules of the international system that is now underway. More consequential commitments from Muslim-majority states at the multilateral level, however, are found within the Organization of Petroleum Exporting Countries (OPEC). Following the Russian invasion of Ukraine, they defied calls from the US to pump more crude as prices of oil rallied to multi-year highs.[2] In October 2022, Muslim-majority member states within OPEC+ decided to cut crude production by two million barrels a day, a move that benefitted not only Russia, but themselves — their interest in staying friendly with the US was subordinated to their national interest to make more money.
Muslim-majority states are also generally reluctant to interfere in the domestic affairs of fellow Muslim states, including on issues of serious human rights violations. In a telling example, no Muslim-majority state that is a member of the UN Human Rights Council voted for the establishment of an international fact-finding mission to independently investigate alleged human rights violations in Iran related to the protests that began on 16 September 2022 after the death in police custody of a young woman, Mahsa Amini. Muslim-majority states also ignore the domestic affairs of other great powers, including on the issue of serious human rights violations of Muslim minorities. The behaviour of their political leaders, including their state religious bodies, is striking in that many of them remained silent on the massive detention and forced re-education of Uighurs in the Xinjiang Autonomous Region in northwest China. In July 2019, Pakistan, Saudi Arabia, Egypt, the United Arab Emirates, Algeria, and other Muslim-majority states helped to block a Western motion at the United Nations calling for China to allow "independent international observers" into the Xinjiang region.[3] This year, a delegation from the World Islamic Communities (TWMCC) from 14 Muslim-majority states even visited Urumqi, Xinjiang's capital. According to its statement, TWMCC "hailed the efforts of the Chinese authorities in combating terrorism in Xinjiang".[4] Former Pakistani Prime Minister Imran Khan has also complained that hardly any Muslim country (Turkey being an exception) stands with Pakistan on the rights of the Kashmiri people.[5]
Neutrality and militarisation
Neutrality in the exercise in international affairs generally does not come cheap. Given their preference for neutrality, it is important to note that many Muslim-majority states have taken appropriate measures to protect and pay for their stances. According to the SIPRI Fact Sheet (Arms Transfers Database), 14 Muslim-majority states are listed among the top 30 largest importers of arms, accounting for 38.8 per cent of the total volume of arms imports from 2017 to 2021. Five of them — Saudi Arabia, Egypt, Qatar, Pakistan, and the UAE — are listed among the top 10.[6] Weapons proliferation is the most extensive connection between Russia and Muslim-majority states. According to the SIPRI fact sheet, Russia was the largest arms supplier for at least four Muslim-majority states (Egypt, Algeria, Iraq, and Pakistan) from 2017 to 2021, and the second- and third- largest supplier for at least four additional Muslim nations (Bangladesh, Azerbaijan, Pakistan, and the UAE).[7] Of the top 30 Russian weapons importers, more than half are Muslim-majority states. At the regional level, the Middle East and North Africa (MENA) region was the second most lucrative and growing foreign market for Russian arms sales between 2009 and 2018.[8] In that period, Russia delivered arms to 14 countries in the region, accounting for 26 per cent of its total weapons export volume. It also accounted for 18 per cent of the total volume of arms imports by MENA states, following the US (44 per cent).
In recent years, Russia's share of MENA's defence market has doubled. Its arms deliveries increased by 125 per cent between 1999-2008 and 2009-2018. [9] From 2009 to 2018, Russia arms deliveries to the region accounted for 26 per cent of its weapons exports, while from 1999-2008, the figure was only 14 per cent.[10] While their arms imports from Russia increased, US purchases decreased, from a 47 per cent share in 2012-2016 to 43 per cent in 2017-2021.[11] For example, arms exports from the US to the UAE fell by 36 per cent between 2016–20. The UAE was the second-largest recipient of US arms in 2012–16, but was the eighth-largest between 2017–21. Over the same period, US arms exports to Turkey fell 81 per cent. Mr Erdogan, the Turkish President, has gone so far as to say that the country is no longer dependent on the United States. "Turkey will take care of itself if the US doesn't send F-16 jets".[12] The US also froze arms deliveries and military assistance to Egypt after the 2013 military coup deposed the first democratically-elected, civilian-led government.[13] As a result, Egypt's arms imports from the US fell by 70 per cent between 2012–16 and 2017–21.[14]The US eventually accounted for only 6.5 per cent of Egyptian arms imports in 2017–21, making it the fifth-largest supplier of major arms to Egypt. One reason for decreasing US arms sales is that Russian or Chinese arms come either without, or with far fewer, conditions regarding domestic affairs.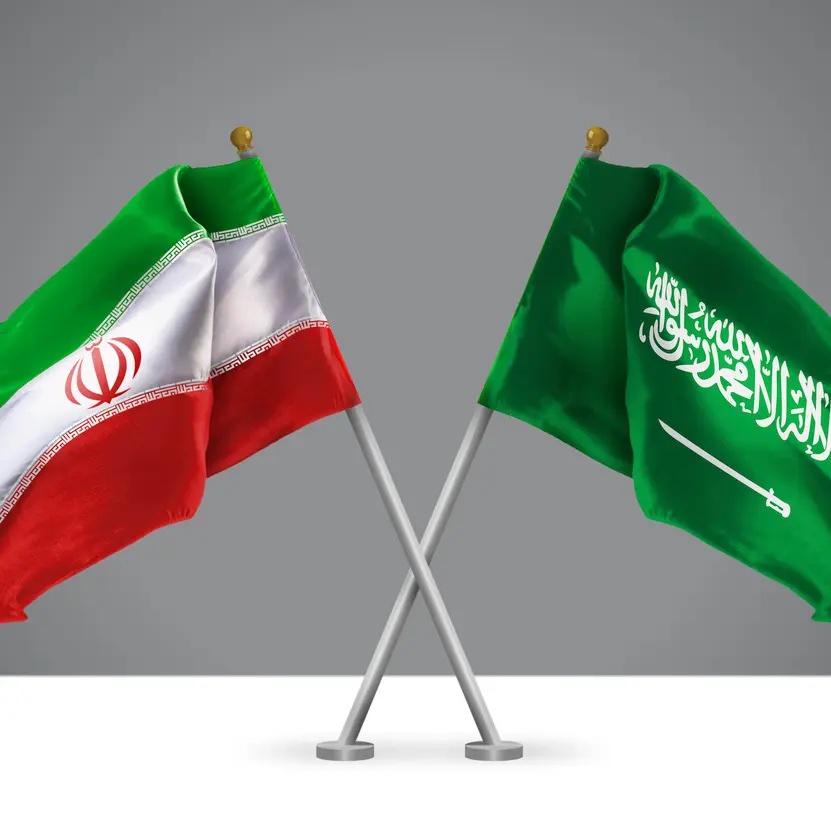 But what is Muslim-majority states' stance towards each other in a polarised and fluid world order with multiple great and regional powers? What happens between rival Muslim-majority states in a world that is no longer unipolar? Data on civil, proxy, or interstate conflicts suggests that rival Muslim states compete far less today than in the past. States which earlier had strained relations with each other earlier, such as Saudi Arabia and Qatar, Turkey and Syria, and the United Arab Emirates and Turkey, have made bilateral U-turns. The recent deal between Saudi Arabia and Iran also marks a departure from years of open hostility. Perhaps most unexpectedly, Turkey has begun a rapprochement with Syria. While the rivalry between Muslim-majority states is certainly not expected to cease completely in the emerging multi-polar world, especially within grey areas where their interests overlap, their old differences could shrink considerably in importance.
Endnotes:
[1] Michael Singh, "The Middle East in a Multipolar Era," Foreign Affairs, December 7, 2022.
[2] Sam Meredith, "OPEC+ agrees gradual output hike despite oil price rally, intensifying Russia supply fears," CNBC, March 2, 2022, https://www.cnbc.com/2022/03/02/russia-ukraine-crisis-opec-to-decide-on-oil-production-policy.html
[3] Editorial Board, "Muslim countries joined China in defending its cultural genocide of Uighurs. Aren't they ashamed?," Washington Post, July 20, 2019, https://www.washingtonpost.com/opinions/global-opinions/muslim-countries-joined-china-in-defending-its-cultural-genocide-of-uighurs-arent-they-ashamed/2019/07/20/0a7d62b4-aa3f-11e9-86dd-d7f0e60391e9_story.html
[4] "Chairman of TWMCC: Relationship Between Islamic Civilization and China is Historical and Characterized by Friendship, Cooperation and Alliance," The World Muslim Community Council, January 9, 2023, https://www.twmcc.com/en/news/1673268844
[5] Imran Khan, "Town Hall Meeting with Imran Khan," December, 2022, https://www.youtube.com/watch?v=pvyywLWPSSMhttps://youtu.be/2UElC_YZ0Eo.
[6] Pieter D. Wezeman, Alexandra Kuimova and Siemon T. Wezeman, "Trends in International Arms Transfers, 2021," SIPRI Fact Sheet, 2022, https://www.sipri.org/sites/default/files/2022-03/fs_2203_at_2021.pdf
[7] Ibid.
[8] Alexandra Kuimova, "Russia's Arms Exports to the MENA Region: Trends and Drivers," Policy Brief, European Institute of Mediterranean, April 1, 2019, https://www.iemed.org/publication/russias-arms-exports-to-the-mena-region-trends-and-drivers/
[9] Ibid.
[10] Ibid.
[11] Pieter D. Wezeman, Alexandra Kuimova and Siemon T. Wezeman, "Trends in International Arms Transfers, 2021," SIPRI Fact Sheet, 2022, https://www.sipri.org/sites/default/files/2022-03/fs_2203_at_2021.pdf
[12] "Erdogan: Turkey will take care of itself if it does not get F-16s from the U.S," NEWS, September 20, 2022. https://news.am/eng/news/721125.html
[13] Alexandra Kuimova, "Russia's Arms Exports to the MENA Region: Trends and Drivers," Policy Brief, European Institute of Mediterranean, April 1, 2019, https://www.iemed.org/publication/russias-arms-exports-to-the-mena-region-trends-and-drivers/
[14] Pieter D. Wezeman, Alexandra Kuimova and Siemon T. Wezeman, "Trends in International Arms Transfers, 2021," SIPRI Fact Sheet, 2022, https://www.sipri.org/sites/default/files/2022-03/fs_2203_at_2021.pdf
---

Dr Emir Hadikadunic is a Senior Research Fellow at the Islamic Renaissance Front. He is currently visiting professor at the University of Sarajevo School of Science and Technology, and previously served as distinguished fellow at the Universiti Teknologi MARA (Malaysia) and visiting fellow at Istanbul Commerce University (Turkey). He has also served as Bosnian Ambassador to Iran (2010-13) and Malaysia (2016-2020). Dr Hadikadunic obtained a PhD in international relations from the International University of Sarajevo, and is the author of two books and several journal articles on peace-building, foreign policy, and international affairs. This essay first appeared in the Middle East Institute Perspectives, National University of Singapore at https://mei.nus.edu.sg/publication_category/mei-perspectives/\