Defeating Hamas Is a Challenge Israel Cannot Overcome
November 18, 2023
By Emir Hadzikadunic || 18 November 2023  
Israel possesses a formidable military capability, but it has never been able to turn this capability into a lasting victory against Hezbollah or Hamas. In every engagement, Israel eventually withdraws, leaving behind death, destruction and greater instability. Israel must realize that it cannot fight its way to peace in Gaza; a two-state solution is the only way forward.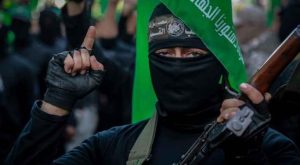 In 1979, there were two significant developments in the Middle East. First, Israel and Egypt signed a historic peace treaty, the Camp David Accords. The accords did not specifically address the issue of occupied Palestinian territories, including Gaza.
Second, the Iranian Revolution overthrew the Shah. This marked a change in the relationship between Israel and Iran. Ayatollah Ruhollah Khomeini established "Quds Day" as an annual event to express opposition to the Israeli occupation of Jerusalem and other Palestinian territories, including Gaza. (Quds is the Islamic name for Jerusalem.)
These events had a profound regional impact, shaping politics and conflicts from the 1980s onward. Israel had defeated its Arab neighbors in several wars (1948, 1956, 1967, and 1973), but now militant groups like Hezbollah and Hamas took their place. Backed by the US, Israel has in its favor a greater disparity in military power than history has ever seen. In conflicts with these militants (1980s, 1990s, 2000s, and 2010s), the Israeli Defense Forces (IDF) won every battle. Despite this, Israel has never been able to secure a strategic victory. Each time, Hezbollah and Hamas emerged stronger and more determined in their resistance. With Israel engaged in another war against Hamas in Gaza, we are seeing the same conflict play out once again.
Israel's failed occupation of Lebanon
Over the past 40 years, Israel has demonstrated time and again that it cannot win wars against Hezbollah or end them by military means.
On June 6, 1982, the IDF crossed into southern Lebanon and quickly advanced to the outskirts of Beirut. However, the war that Israeli Prime Minister Menachem Begin and Defense Minister Ariel Sharon believed would last for just few days turned into Israel's version of Vietnam. By the end of the war, Israeli casualties totaled 455 dead and 2,460 wounded.
Hezbollah, a Shia Muslim militia, formed during this war. It forced the IDF to retreat 30 kilometers south of Beirut, a major setback for Israel.
Faced with growing public pressure, Begin resigned on September 28, 1983. The new Israeli government, led by Shimon Peres, faced the same challenges as before and eventually withdrew to a self-declared security buffer zone in southern Lebanon on January 14, 1985. This move set a precedent for future Israeli withdrawals from occupied territories without negotiated agreements with opposing sides.
Israel left the battlefield to Hezbollah, which became a prominent actor in Lebanon and it solidified its presence and influence in the following years.
Israeli dissatisfaction with the occupation of a buffer zone grew during the 1990s. It escalated following a 1997 helicopter crash in which 73 Israeli soldiers were killed.
Ultimately, on May 23, 2000, the Israeli army executed the third and final withdrawal of Israeli forces. The IDF pulled out of southern Lebanon and the Bekaa Valley, effectively ending the 22-year occupation. It was the second Israeli withdrawal from occupied territories in Lebanon without a negotiated agreement, marking another strategic setback for Israel.
After the withdrawal, the border with Lebanon remained unstable. Hezbollah expanded its missile and military capabilities in the area, and a new conflict erupted in the region only six years later. Although the Israeli army destroyed Lebanon's infrastructure in the 2006 Lebanon War, Hezbollah was not defeated. Hezbollah's leader Hassan Nasrallah called the war a "divine victory." For Israel, the conflict was a military failure. The conduct of the war discredited Israel's leadership, and Prime Minister Ehud Olmert's approval rating soon fell to 3%.
From Hezbollah to Hamas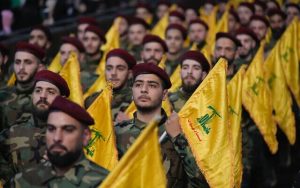 Israel has demonstrated time and again that it cannot win wars against Hamas, either, or end them by military means.
Israeli security forces have killed many leaders from the military and political wings of Hamas. In 2004, they killed Hamas's founder and spiritual leader, Sheikh Ahmed Ismail Yasin. In the same year, they killed one of the co-founders of Hamas, Abdel Aziz al-Rantissi. Despite these targeted killings, Hamas has demonstrated the ability to rebuild its leadership, increase its popularity and act effectively as a political organization. It won the plurality of the vote in the 2006 Palestinian legislative election.
Some argue that Prime Minister Benjamin Netanyahu carried out a strategy designed to weaken the power of the Palestinian Authority, the governing body led by President Mahmoud Abbas, by allowing Hamas to retain control over Gaza. One of Netanyahu's associates, Major General Gershon Hacohen, said, "We need to tell the truth. Netanyahu's strategy is to prevent the option of two-states, so he is turning Hamas into his closest partner. Openly Hamas is an enemy. Covertly, it's an ally."
Whatever the truth, Hamas maintained its presence in Gaza. Despite facing conflicts with Israel in 2008-09 (Operation Cast Lead), 2012 (Operation Pillar of Defense), 2014 (Operation Protective Edge), 2018 (Gaza Border Protests) and 2021 (Israel-Gaza Conflict), Hamas survived with support coming from regional actors like Iran, Qatar and Turkey. While Israel won each battle, Hamas, after suffering casualties and infrastructure damage, consistently demonstrated resilience. Following each conflict, Hamas rebuilt infrastructure, adapted new tactics, and refined strategies.
On October 7, Hamas executed a swift and coordinated action by land, sea and air, resulting in the deaths of around 1,200 people, including at least 846 civilians, 278 soldiers and 44 police. Hamas also took an estimated 239 hostages. This unexpected move disrupted the status quo, altering dynamics in the Middle East. Journalist Alon Pinkas described Hamas's incursion as an "epic Israeli debacle."
Israel's mission impossible
Given the historical patterns of conflict between the Israel Defense Forces and non-state actors like Hezbollah and Hamas over the past 40 years, we can predict how this present conflict will evolve. Israel's chances of winning the war against Hamas are slim. Netanyahu painted himself into a corner with "destroy Hamas" as an objective, just asBegin and Olmert painted themselves into corners with "destroy PLO" or "destroy Hezbollah." Both of them won their battles but eventually lost their wars, withdrawing from the fight without achieving their declared objectives.
If Netanyahu aims to "destroy Hamas," he would have to wage a protracted and bloody urban war, similar to what Begin faced. The question arises: Is Israel prepared for a prolonged war on multiple fronts against highly motivated militias entrenched for over a decade? Will the Israeli public tolerate significant IDF casualties? Even if the IDF incapacitates Hamas in Gaza, as it did with the PLO in Lebanon in 1982–83, merely destroying infrastructure will not eradicate its ideology. As Ami Ayalon, Gilead Sher and Orni Petruschka point out, Hamas is an idea, and it will persist among Palestinians as long as there is no real peace option to which they can attach their hopes.
Moreover, Tel Aviv is unlikely to bring the 2 million Palestinians in an occupied Gaza to submission. More likely, considering history, we will witness the IDF leaving Gaza, leaving destruction in its wake, similar to its compelled withdrawal from Lebanon. Hamas would claim a victory because it, or at least its ideology, wasn't completely destroyed.
New trends in the Middle East
Netanyahu has said he will "change the Middle East," establishing a regional order aligning with Israel's interests. However, his actions following October 7 have had the opposite effect. The region has undergone drastic changes: Protests have erupted in major Arab capitals, leading to the suspension of normalization talks between Israel and Saudi Arabia and forcing Cairo, Amman and Riyadh to change their official narrative. Israel's relations with Turkey are strained, and Iran's proxies have targeted Israel, as well as US assets in Iraq and Syria, with missiles and drones.
A sustained ground operation by Israel could result in tens of thousands of casualties, heighten the risk of a broader regional conflict and destabilize governments in multiple Arab countries. Iran has also hinted that it would not allow Hamas to lose without escalating the conflict.
Internationally, Israel's maneuvering space is narrowing, as public opinion increasingly rejects the dehumanization of the Palestinian people. The voices supporting Palestinians resonate from London to Madrid to Washington. The United States, once the primary force in the Middle East, is no longer the sole or main authority. We live in a multipolar world. Muslim-majority states in the Middle East are demonstrating greater independence and a willingness to establish strategic partnerships with different global powers, including BRICS (Brazil, Russia, India, China and South Africa) or the Shanghai Cooperation Organization. The withdrawal of US troops from Iraq in 2011 and Afghanistan in 2021 serve as poignant reminders of evolving regional realities.
Prime Minister Netanyahu presented himself as a master statesman who could do the impossible for Israel. In addition to killing two-state solution, his plan involved normalizing relations with all Arab states, and treating Palestinians as a security concern to be managed indefinitely. But everything Netanyahu has built for decades crashed in a matter of hours. The political grave he dug for the two-state solution may now become his own, and like Menachem Begin four decades earlier, he and his unpopular ministers may retire from politics.
The recent conflict and devastation in Gaza might sow the seeds for a new order, challenging the existing structure of the occupation of Palestine, which, in turn, contains the seeds for more wars that Israel cannot win and cannot end. The two-state solution is the only thing that can fix this system. Ending what UN Secretary-General António Guterres called "56 years of suffocating occupation" is the only reasonable option for any future Israeli government. This is the only victory Israel could make.
---

Dr Emir Hadikadunic is a Senior Research Fellow at the Islamic Renaissance Front. He is currently visiting professor at the University of Sarajevo School of Science and Technology, and previously served as distinguished fellow at the Universiti Teknologi MARA (Malaysia) and visiting fellow at Istanbul Commerce University (Turkey). He has also served as Bosnian Ambassador to Iran (2010-13) and Malaysia (2016-2020). Dr Hadikadunic obtained a PhD in international relations from the International University of Sarajevo, and is the author of two books and several journal articles on peace-building, foreign policy, and international affairs. This essay was first published by the Fair Observer at https://www.fairobserver.com/world-news/defeating-hamas-is-a-challenge-israel-cannot-overcome/