Erdogan Premiership Marked By Domestic Controversies And Foreign Policy Blunders – Part II
October 2, 2014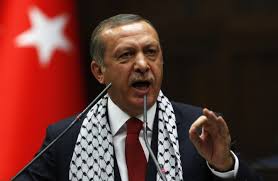 AKP Foreign Policy Failures
In the realm of foreign policy Erdogan premiership was marked by a series of controversial decisions and policy failures. Criticism of Turkey's foreign policy did not come from opposition alone, rather it came from a large number of Western and Middle Eastern countries. Arab countries in particular accused Erdogan and AKP of having taken sectarian approach in their relations with the Middle East, especially with Egypt, Tunisia, Libya, Syria, Palestine and Yemen, due to ideological affinity of AKP with the Muslim Brotherhood.
Exclusivist Turkish foreign policy towards its Arab neighbors was based on somewhat utopian ideological conviction and premise that Arab countries are inevitably in the process of transitioning from autocratic to democratic system. According to this logic, Muslim Brotherhood, being the largest and most sophisticated political and intellectual force in the Sunni part of the Arab world was perceived by the Erdogan government as the most likely winner of the process of democratization of the Middle East. AKP shared historical and ideological background with Muslim Brotherhood. From the standpoint of the Turkish policy Muslim Brotherhood, including its various offshoots and political parties, was considered by Ankara to be both main driver and beneficiary of democratization and hence its most convenient choice in the Arab world.
Turkey therefore wholeheartedly supported the Arab Spring. Due to its ideologically biased position in favor of Muslim Brotherhood and the support it offered to Syrian opposition, Turkish government came into conflict with the Assad regime in Damascus, as well as with the most powerful Gulf monarchy Saudi Arabia and its allies who opposed the change in the Middle East.
Turkish foreign policy experts argued that Turkish foreign policy approach towards the Arab world was predicated on moral principles such as support for freedom, human rights and democracy rather than cold and calculated pragmatism or pure economic considerations.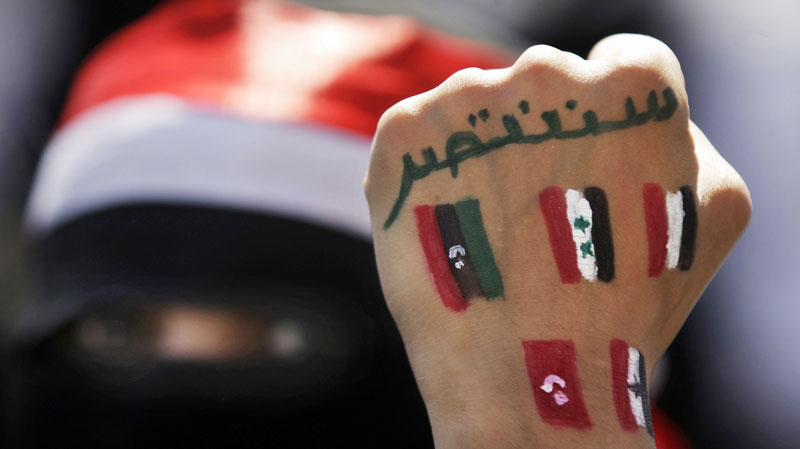 However, given the failure of Syrian opposition to overthrow the despotic regime in Damascus even after three and a half years of civil war, and particularly given the failure of Arab Spring to transform the region into a viable democratic order coupled with successful counter-revolutionary trend, which halted the democratic transformation of the Middle East, Turkey's policies suffered serious defeat.
Turkey found itself in an unenviable position, bordering on total isolation in the Middle East. Critics are therefore right in claiming that Davutoglu's 'zero policy with neighbors' doctrine turned out to be an utter failure. Turkey's allies in the Middle East today happen to be only Qatar and Tunisia among state actors, the regional government of the Iraqi Kurdistan (KRG) in Iraq, and rogue resistant movements, Hamas in Palestine and already marginalized Muslim Brotherhood – both banned and proscribed as terrorist organizations by the West.
Turkey's relations with the United States under Erdogan that went from almost perfect in the first three quarters of his premiership to a severely shaken in the forth, suffered serious decline due to many unilateral decisions of the Turkish government, openly regarded by the United States administration as selfish and thoughtless. Turkey, of course, remains a leading partner of the United States in the region because of its strategic location and membership of NATO, however, it will take time for this relationship to be brought back to its former level.
In order to improve its damaged relations with the United States government, Turkey has been trying to smooth out the disturbed relations with Israel. Although Erdogan's universal condemnation, and to date unprecedented attitude to Israel by any democratically elected leader of a foreign government, particularly its loosely worded accusations of genocide of Israel in Gaza and likening it to Hitler's, almost certainly having been designed primarily to appease its domestic constituency in the midst of presidential campaign, and notwithstanding Israeli atrocities against civilians and infrastructure of Gaza, indicated that Erdogan's severed ties with Israel may take longer time to fix than initially anticipated.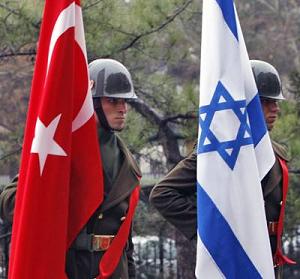 Turkey needs to improve its relations with Israel for a host of reasons, strategic, intelligence and economic, to say the least. Turkey plans to purchase gas from Israel in order to reduce its energy dependency on Russia and Iran in the future. In spite of Erdogan's rhetoric Turkey's volume of trade with Israel increased four-fold since Erdogan demonstratively had left the session with former Israeli President Shimon Peres in Davos. Number of Turkish tourists visiting Israel had also increased since that time.
From the United States' vantage point Turkish relations with Iraqi Kurdistan, with which Turkey cultivated cosy economic relations seems to be problematic. Turkey has already been purchasing oil from the KRG for some time now. It has done that without consent from central government in Baghdad. In addition, Turkey seems to have reversed its past opposition to Kurdish forces taking control of Kirkuk, the Iraqi city with largest reserves of oil in the north, and now seems to support Kurdish control of the Kirkuk oil fields.
Official Baghdad therefore views Turkey as highly destabilizing factor for Iraq. Baghdad believes that Turkey, for reasons of its own economic interests and strategic calculations, represents a threat to Iraqi unity, while its behavior towards Iraqi Kurds may be fomenting future disintegration of Iraq.
Accusations against Turkey that it supplies weapons to extremist Islamic movements, including even to Islamic State of Iraq and Syria (ISIS) in order to weaken the Shiite-led government in Baghdad on one hand, and to neutralize Syrian Kurds on the other, particularly the Party of Pace and Development (PYD) which has been trying to consolidate Rojava, its autonomous territory spread across three cantons in the North-eastern Syrian Hasakah province.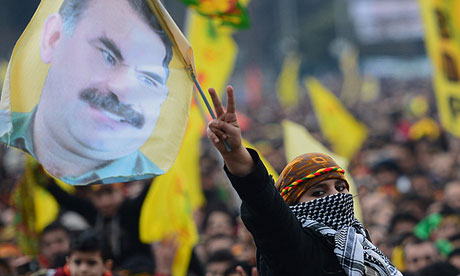 Ankara is opposed to any Kurdish autonomous region in Syria for fear that it could serve as role model for Turkey's Kurds who may consider secessionism as a viable option, should AKP's dialogue with Ocalan turn unsuccessful in the future.
Turkish government under Erdogan's premiership therefore may not have been as benign a political player as its supporters might portray it to be. For economic and pragmatic reasons Turkey conducted some seemingly contradictory policies in the Middle East, particularly in Syria and Iraq. It has been openly supporting Kurdish autonomy in Iraq, because its suited its strategic and economic interests, while using all means at its disposal, including covert operations and tacit support of islamist extremist organizations such as ISIS, to prevent Syrian Kurds from setting up their own separate region.
Erdogan's domination of AKP may have been marked with impressive achievements. Yet, at the same time, it has been characterized with many failures, both domestically and in foreign policy arena. Erdogan thus remains highly polarizing figure. He is widely celebrated and adored almost as a prophet-like figure by his supporters while being equally hated by his detractors.
It is unclear whether the new president-elect will be prepared to admit his mistakes, or will he continue to ride on the tide of populism he so skillfully exploited for increasing his power.
As embodiment and expression of collective political will of the entire Turkish nation and as a symbol of its unity, president-elect Erdogan should equally articulate and defend the interests of all Turks, including 48 percent of those who voted against him, and who do not approve of the ruling AKP policies. This will be serious challenge and test for Erdogan.
---

Osman Softic is a Research Fellow at the Islamic Renaissance Front. He holds a BA degree in Islamic Studies from the Faculty of Islamic Studies of the University of Sarajevo and has a Masters degree in International Relations from the University of New South Wales (UNSW). He contributed commentaries on Middle Eastern and Islamic Affairs for the web portal Al Jazeera Balkans, Online Opinion, Engage and Open Democracy. Osman holds dual Bosnian and Australian citizenship. This essay first appeared on Al Jazeera Balkans at http://balkans.aljazeera.net/vijesti/politicki-opus-favorita-turskih-izbora and Online Opinion at http://www.onlineopinion.com.au/view.asp?article=16735