Muslim group says non-Muslims can enter mosques, make speeches
April 8, 2012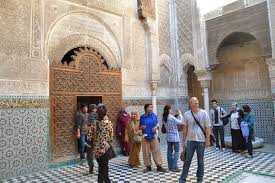 KUALA LUMPUR, Sept 3 — A Muslim non-governmental organisation said the banning of non-Muslims from mosques only puts Islam in a negative light.
"We strongly feel that disallowing non-Muslims from entering mosques only portrays a negative image of Islam and is not in line with the examples set by the Prophet," said Islamic Renaissance Front (IRF) founder and chairman Dr Ahmad Farouk Musa in a statement.
He pointed out that Prophet Muhammad had allowed Christians to pray in his mosque in Medina.
Malay rights group Perkasa recently demanded that syariah laws be created to bar non-Muslims from entering Muslim places of worship while the Selangor Islamic Religious Council (MAIS) yesterday banned all non-Muslims from entering the prayer areas of suraus or mosques in Selangor.
This follows the controversy surrounding Serdang MP Teo Nie Ching's (picture) recent visit to a surau in her constituency.
Ahmad Farouk said non-Muslims should be allowed to enter mosques as long as they do not violate the sanctity of the house of worship and dressed modestly.
"They should also be allowed to deliver speeches, provided that the speech is in line with the spirit of enjoining what is good and forbidding what is evil," he said.
Teo received a warning letter from MAIS yesterday stating that she needed to obtain its permission before visiting any surau or mosque in Selangor.
It is understood that the warning letter was issued on the orders of the Sultan of Selangor after the uproar over her August 22 visit to the Al-Huda surau in Kajang Sentral which was highlighted by Umno-owned newspaper Utusan Malaysia.
The National Fatwa Council, however, had decided on March 1 that non-Muslim tourists may enter mosques and prayer rooms on the condition that they receive permission from the respective management and ensure that their actions do not violate the sanctity of the mosque.
Pakatan Rakyat (PR) leaders including PAS spiritual leader Datuk Nik Aziz Nik Mat have defended Teo over her surau visit that was heavily criticised by Umno and Perkasa.
Teo has maintained that she did not touch on politics during her speech at the surau and said she had visited the surau to deliver aid.
Perkasa chief Datuk Ibrahim Ali however accused Nik Aziz of failing to defend Islamic principles by backing Teo.
Meanwhile, former Perlis mufti Dr Mohd Asri Zainul Abidin has advised Muslims not to use the non-Muslims in mosques issue to win political points.
Asri said such an action would only tarnish Islam's image.
IRF is a Muslim think-tank and research-based institution that was launched in December last year to promote intellectual discourse related to Islam.
By Boo Su-Lyn
September 03, 2010