Public Intellectual Talk: Developing A Philosophy of Pluralism
November 28, 2014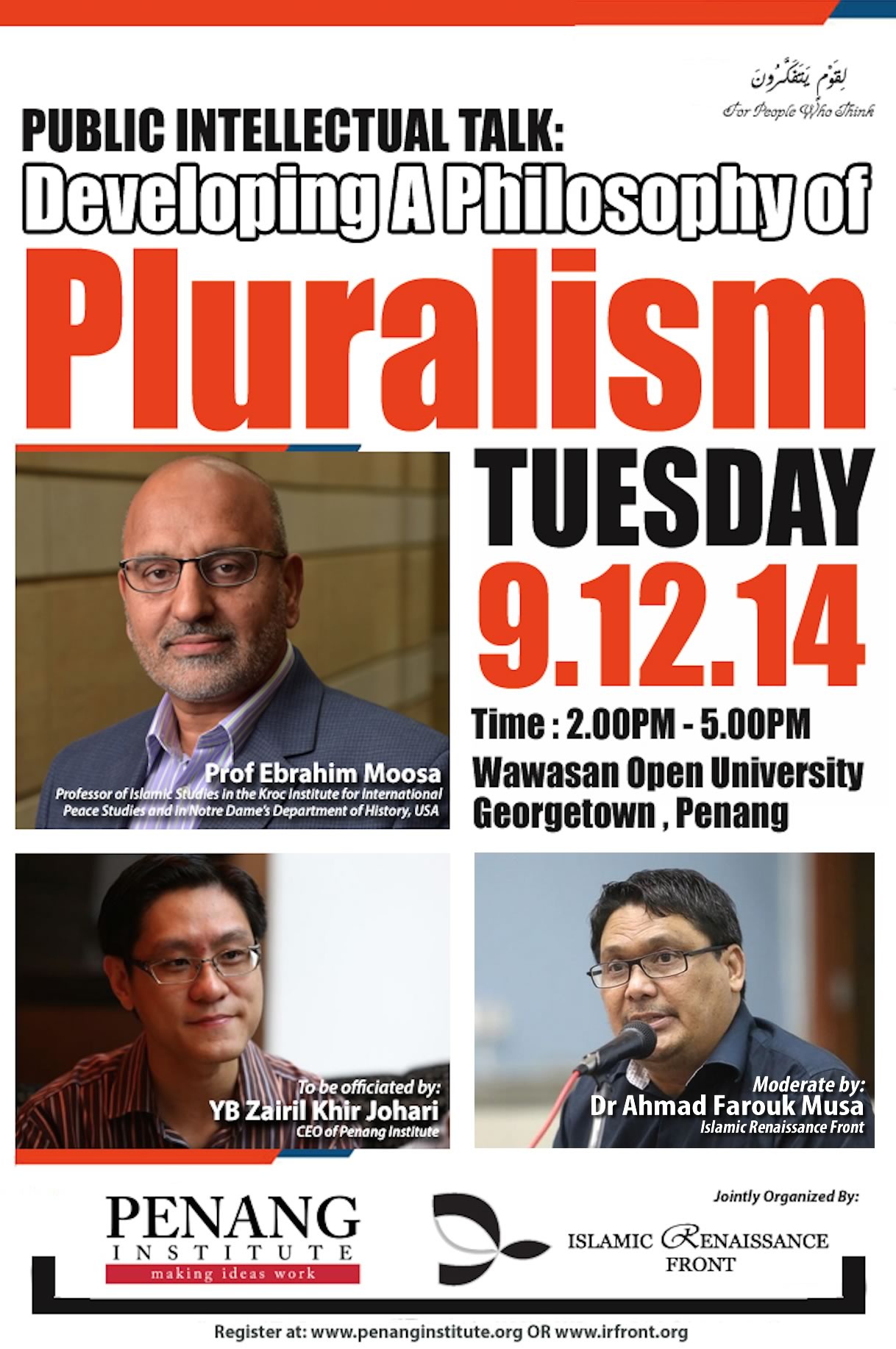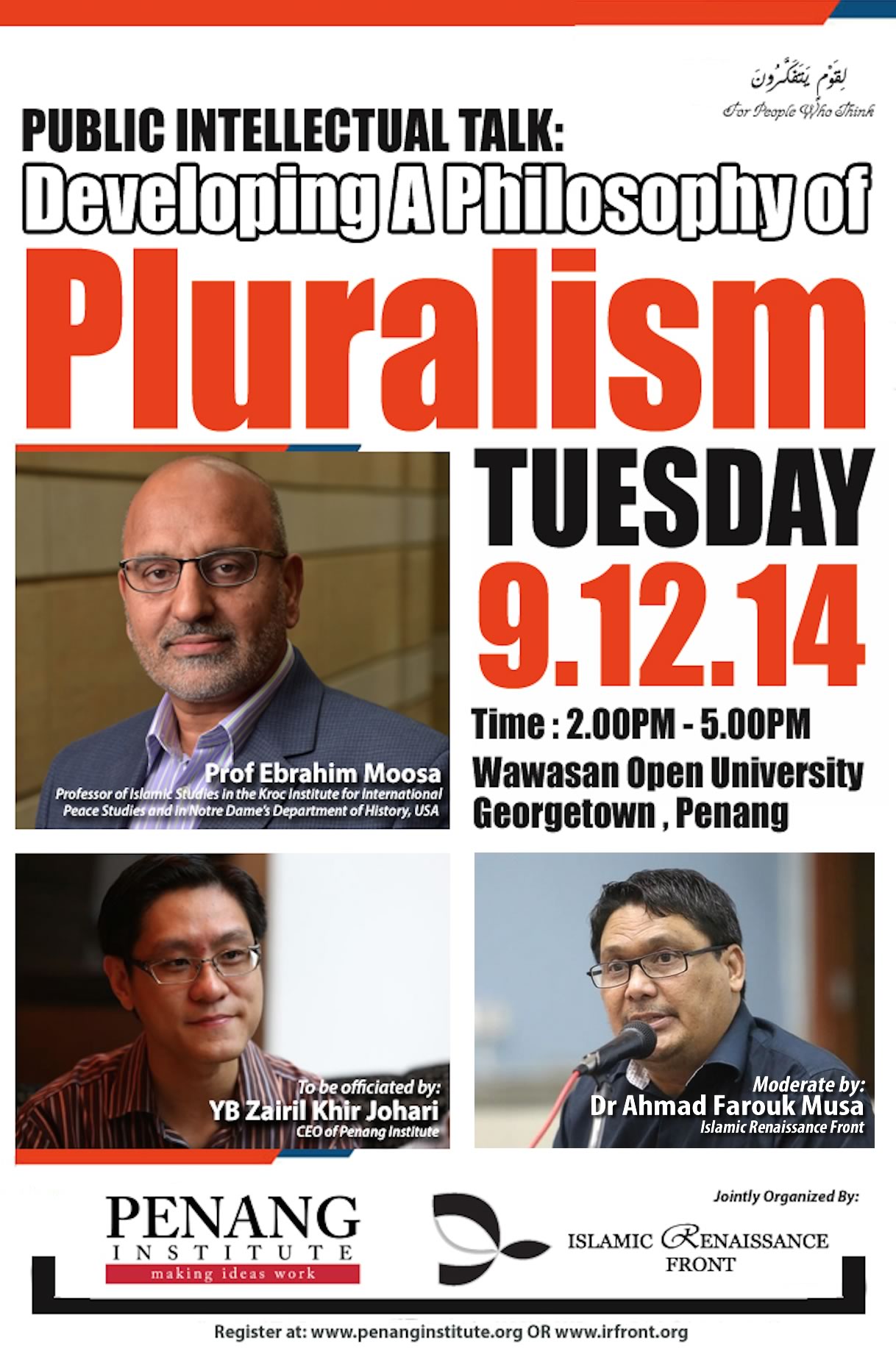 Date: Tuesday, 9 December 2014
Time: 2-5PM
Venue: Wawasan Open University, Georgetown, Penang
Registration: Click here to register
Philosophy of pluralism to be a norm in the society requires a favorable environment for its members to work on certain personal qualities. Existence of pluralism implies first of all intellectual humility.
"I know that I know nothing", the Socrates maxim should become a motto of this plea for humility, because it inspires us to learn from the others. The intellectual humility also entails critical thinking, especially about one's own convictions, the ability to question one's own frame of reference.
Acknowledgement of pluralism as a condition for sustainable peace and social harmony is not a destination but rather a journey, when individuals have enough courage to leave their comfort zone to learn from the others. Indeed, dogmatism credits on the ignorance and the lack of one's understanding of the grounds he himself stands on.
When one is not secure with his own belief, the questions are rejected, the personality is put on defensive. There are enough examples in in human history of protecting "security" in the name of stability by outlawing certain religious, national and ethnical groups. However, do people have different dignity based on their origin or religious affiliation?
When one looks to the root the necessity to treat everybody with equal respect disregarding differences, even the concepts of nationalism, national struggle, become void. Do we have to stand against 'our people' for what is right if justice is being violated and compassion forgotten? The one who adheres to pluralism praised by the tenets of universal religions and concepts of humanity must always do that.
So let us talk about this ideal man whose sight is not clouded with emotions, nationalism, political interests and personal greed for he could stand for what is right. To realize the beauty of plurality and to preserve it, one has to temper his ego every day, which is not an easy task. Let us figure out how to deal with it, starting first from ourselves.
Programs 
200-230PM:  Registration
230-245PM:  Welcoming speech by YB Zairil Khir Johari
245-255PM:  Speech by moderator, Dr Ahmad Farouk Musa
255-330PM:  Lecture by Prof Ebrahim Moosa
330-430PM:  Q&A
430-500PM:  Tea
Jointly organized by the Penang Institute and the Islamic Renaissance Front