Public Lecture on: Islamic Fundamentalism and Social Change
May 23, 2016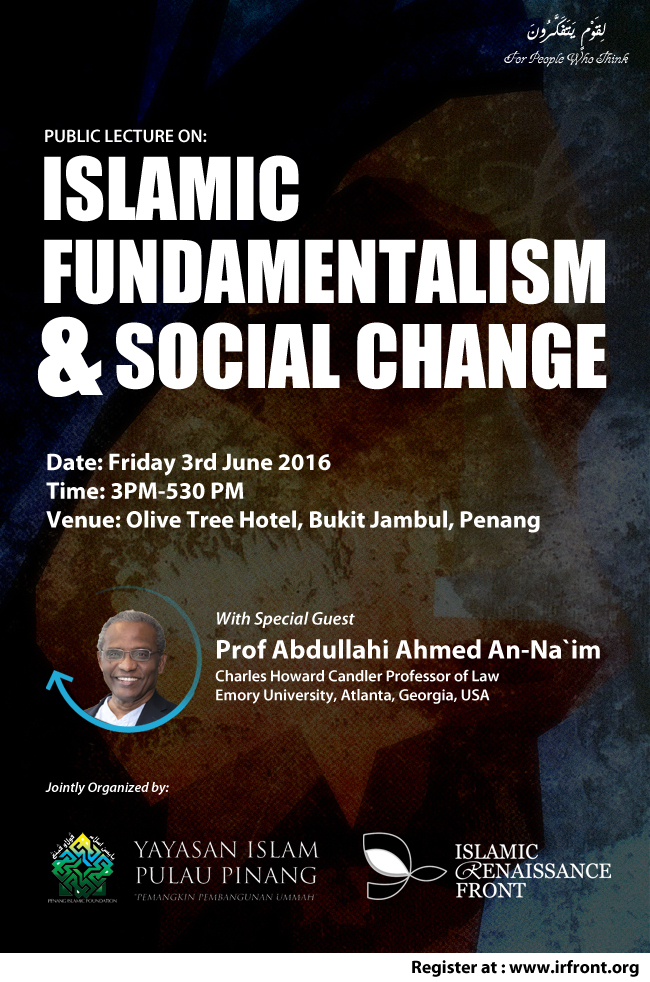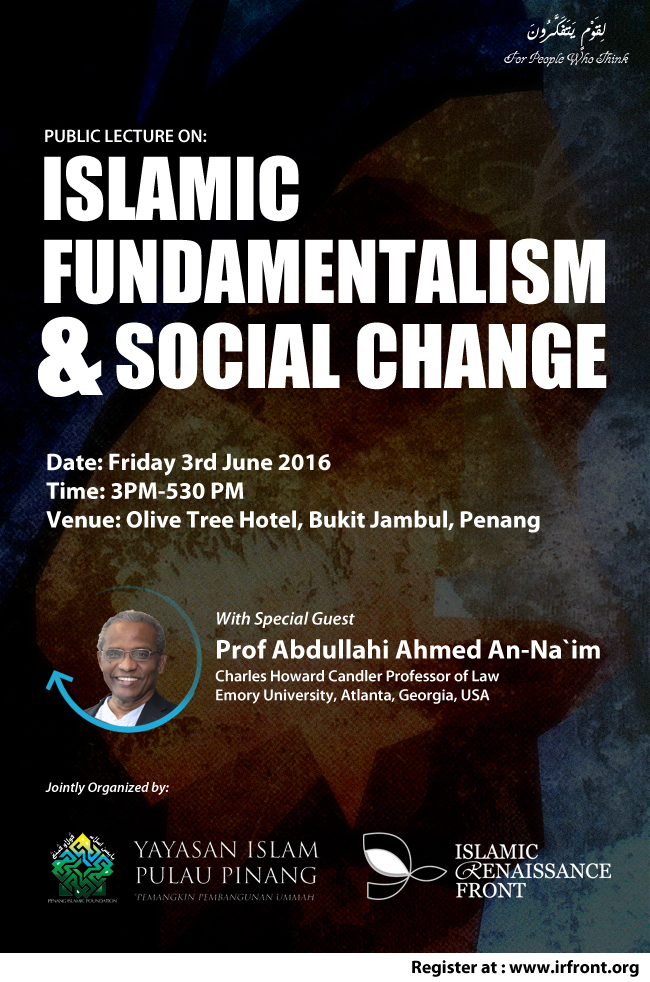 Date: Friday 3rd June 2016
Time: 3PM-530 PM
Venue: Olive Tree Hotel, Bukit Jambul, Penang
Registration: https://www.eventbrite.com/e/public-lecture-on-islamic-fundamentalism-and-social-change-tickets-25564900305
Islamic fundamentalist movements are neither new, or prevalent nor permanent in Islamic societies. While these movements tend to draw on Islamic sacred text and historical traditions in articulating their vision for social and political change and strategies of popular mobilizations, fundamentalism is not the inevitable outcome of those resources.
Apart from getting its inspiration from the texts, this phenomenon should also be understood as an indigenous and spontaneous response to profound social, political and economic crises, rather than either pre-dominant among Islamic societies at any given point in time, or permanent where it does occur. Like any other social movements, Islamic fundamentalism is a product of interaction of certain external and internal actors and factors, and tend to evolve and adapt over time in response to changes in its local and broader context and re-evaluation of its objectives and strategies.
As such, fundamentalist movement should be seen as both products and agents of social change in Islamic societies and communities. These movements emerged as a result of certain configurations of factors and processes in each case, and seek to influence the course of events in favour of their own social and political objectives.
This public lecture will examine these arguments even further, by drawing some experiences of a few Muslim countries that were often associated with radicalism and fundamentalism in the name of Islam.
Jointly organized by: Penang Islamic Foundation and Islamic Renaissance Front