WEBINAR: "A Conversation: What is happening in Thailand now?"
November 12, 2020

Date: Saturday, 21st November 2020
Time: 1PM MYT || 5AM UTC ||  12PM JST
Panelists:
Dr Maung Zarni, Forces of Renewal Southeast Asia (FORSEA)
Edmund Bon, Former Malaysian representative of ASEAN Intergovernmental Commission on Human Rights (AICHR)
Dr Sriprapha Petcharamesree, senior lecturer at the Institute of Human Rights and Peace Studies, Mahidol University, Thailand
Hishamuddin Rais, Malaysian political and social activist
Moderator:
Nageeb Gounjaria, Islamic Renaissance Front

*The Zoom link will be sent on Friday 20th November at 8PM MYT*
The Thai people expressed their discontent with the government through massive demonstrations on the main streets around Bangkok from October 17-21, 2020. The protesters demanded that Prayut Chan-o-cha, the Thai Prime Minister who came to power through a coup d'état in 2014, steps down. His victory was disputed, with the demonstrators adamantly against the idea of Thailand being led by a former military general. However, Thai King Maha Vajiralongkorn inaugurated Prayut as Prime Minister for a second term on June 9, 2019. This seemingly undemocratic move has provoked various protests that are still ongoing and show no signs of abatement.
The origin of the protests dates back to February 21, 2020 when the Thai Federal Court ruled in favour of dissolving Thailand's pro-democracy party, the Future Forward Party (Phak Anakhot Mai). This led to hundreds of people rallying in protest on the streets. Pro-democracy students from the Faculty of Political Science Thammasat University in Bangkok under the Free Youth group (Yaowashon Plod Ak), who staged this protest, further demanded that the power of the rulers be curtailed by reviewing the 2017 constitution. Pro-democracy protesters also planted a plaque on the ground next to the Thai Grand Palace on Sunday, September 20th, as a harsh statement to the government to be more democratic. The plaque reads: "This country belongs to the people — not to the monarch." The Free Youth Group voiced out three demands during their huge demonstrations: first, the dissolution of parliament; second, ending intimidation of the people who criticize the government and the royal family; and third, the amendment of the constitution.
To the outside world, the demonstrations seem to be an obvious if not natural conclusion of the political struggle of the last two decades in Thailand, with the Thai monarchy always siding with the military in the struggle between democratic and authoritarian forces. Yet, in the Thai context, this is an epochal change, a sudden and profound transformation that many people are still finding it hard to grasp. After a week of daily protests springing up across Bangkok and the rest of the country, what happens next is uncertain. Regardless of what the short-term consequences of these mobilisations will be, the verbal attacks against the monarchy, which have become the new normal, is unprecedented in the country's history. It points to the unexpected and sudden disintegration of monarchic hegemony, a political ideology that has dominated Thailand since the Cold War.
In this webinar, we shall discuss the Thai students' movement history and involvement in the protests, and the merits and demerits of their three main demands. We shall also reflect on whether this phenomenon could spread to other monarchical countries around the region.
About the Speakers: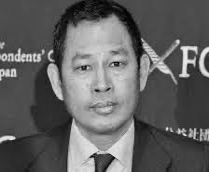 Dr Maung Zarni is a UK-based fellow of the (Genocide) Documentation Center – Cambodia, co-founder of FORSEA, a Southeast Asian activist organization, and Burmese coordinator of the Free Rohingya Coalition, with 30-years of engagement in activism, scholarship, politics and media. As a student in USA, he co-founded the Free Burma Coalition in 1995, and was widely recognized as a pioneering activist who effectively used the emerging Internet for human rights activism. In 1998, Zarni completed his PhD at Wisconsin on the politics of knowledge and control in Burma under the military rule under the leading American sociologist of education Michael W. Apple and the late historian Robert L. Koehl, a pioneering expert on Himmler & SS or Schutzstaffel. He has taught and/or held research fellowships in USA, Europe and Southeast Asia. For his impactful combination of scholarship and activism, Zarni was recognized with the Cultivation of Harmony Award by the Parliament of the World's Religions in 2015 and shortlisted for Sweden's Right Livelihood Award in 2018.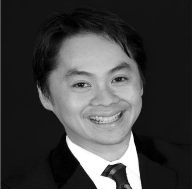 Edmund Bon Tai Soon is a former Malaysian Representative to the ASEAN Intergovernmental Commission on Human Rights (AICHR) from the year 2016-2018. As an intergovernmental body that reports to ASEAN foreign ministers, AICHR plays a key role in setting the tone for human rights cooperation with other ASEAN organs, sectoral bodies, and related external parties AICHR He is currently head of chambers (civil), practicing under Amer Bon, Advocates. He read law at University College London, and was called to the English Bar (Lincoln's Inn) in 1997. He was admitted as an advocate and solicitor of the High Court of Malaya in 1998, and has been in active practice since then. Edmund is a Chevening scholar and has a Master of Studies in International Human Rights Law from Oxford University. He previously chaired a number of Bar Council committees, such as those on constitutional law, national young lawyers and human rights.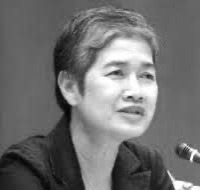 Dr Sriprapha Petcharamesree is a senior lecturer at the Institute of Human Rights and Peace Studies, Mahidol University, Thailand. She completed her B.A. in Political Science from Thammasat University, Thailand and received her PhD from the University of Paris-X Nanterre in France. She was appointed by the Thai Government as the Thai representative to the ASEAN Intergovernmental Commission on Human Rights (AICHR) where she served between October 2009 to December 2012. Her research and expertise are in the area of human rights, ASEAN/SEA studies and migration, including statelessness and citizenship, business and human rights, and international relations. She has spoken and written extensively on all of these issues.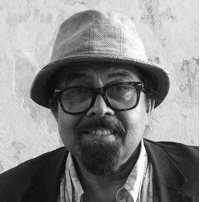 Hishamuddin Rais is the enfant terrible of Malaysian politics. A well-known Malaysian political and social activist, stand-up comedian and film director, he is also notable as a newpaper columnist. A student activitist when he was a South East Asia History major at Universiti Malaya, Hishammudin made a foray into Malaysian politics in 1994 upon his return from the UK, where he studied Film and Video at the University of Westminster. He organised several street demonstrations from 1998 to 2000 following the ouster of deputy prime minister of Malaysia, Anwar Ibrahim. In 2001, Hishamuddin was arrested under Internal Security Act on the charge of conspiracy to overthrow the government with threat and violence. In 2003, he was charged with sedition for this speech at the Kuala Lumpur Selangor Chinese Assembly Hall. He was part of the Parti Keadilan Rakyat and Pakatan Harapan during the 2018 elections that ousted Najib Razak from power. Hishammudin considers himself an NGI (non-governmental individual) for his non-affiliation to any party or group. He is also a FORSEA Strategic Advisor.  
Program:
100-110PM:    Introduction by the Moderator, Nageeb Gounjaria, Research Fellow, IRF
110-130PM:    Presentation by Dr Maung Zarni, Co-Founder of FORSEA
130-150PM:    Presentation by Edmund Bon, Former Malaysian Representative, AICHR
150-210PM:    Presentation by Dr Sripapha Petcharamesree, Mahidol University
210-230PM:    Speech by Hishamuddin Rais, FORSEA Strategic Advisor
230-320PM:    Discussion
320-330PM:    Concluding remarks by the Moderator, Nageeb Gounjaria
Jointly organized by:
Islamic Renaissance Front (IRF) & Forces of Renewal Southeast Asia (FORSEA)