When hudud and chocolate bars rule
June 2, 2014
Media agenda is such a tricky thing that some issues of not paramount importance always have a chance to become incredibly popular in the public discourse. These distortions indeed have narrowed down the reality to very limited issues.
I noticed that any public discussion recently gravitated on hudud – whether we were discussing about the Arab spring, liberal democracy or maqasid al-shariah (higher intention of the sharia). Foreign guests were getting puzzled due to the persistent interrogation on how Malaysia could resolve its hudud fever, whilst collective consciousness is drifting away from important issues to chocolate bars.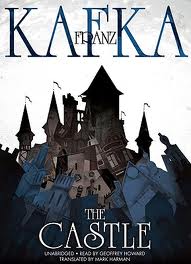 As if Malaysia has forgotten the fact that it bears the proud name of 'Asian tiger' and to be an example of successful Muslim country in the whole world – because it is the way Malaysia is observed from abroad. And as if it forgot that every talk at any spot on the planet spreads like wildfire due to information and technology age we are in right now.
Was it the fear that has brought Malaysians to this loop of such discussions, which find themselves locked in the endless space of Kafka's "Castle"? Ideology of the besieged fortress made everyone here a prisoner wandering about it in an attempt to find a key to the system. The later meanwhile runs away on a safe distance replacing itself with a surrealistic chocolate bar. The agenda must be rewritten.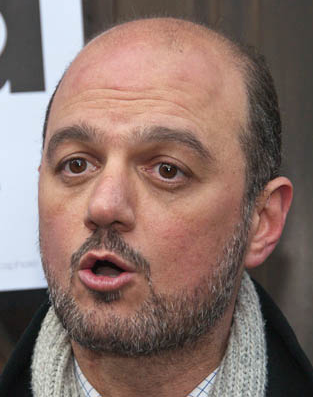 "People start constructing fences, when they feel most vulnerable", argued Dr Anas Altikriti, Director of The Cordoba Foundation and the guest at the roundtable discussion on "Rethinking Islam and Liberal Democracy" held by the Islamic Renaissance Front (IRF) in collaboration with the Penang Institute and Global Movement of Moderates Foundation (GMMF) on Sunday, May 18 at the GMMF Conference Room.
Instead, in Malaysia, so much of time is spent on sorting out who is a real Muslim and who is not, who is pious enough and who is not. "While people of different backgrounds and aspirations can yet all advance the society and make it thrive", stressed Altikriti.
"We honored the sons of Adam" (17: 70), said Allah through the Revelation – to those who read it properly though, and yet there is a bizarre earthly fray to decide who is worthy of Allah's honor.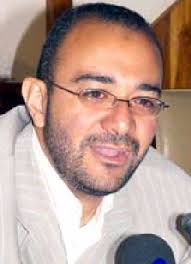 Another guest of recent days, Dr Jasser Auda, a Professor of Qatar Faculty of Islamic Studies in Doha and a member of the executive board of the International Union of Muslim Scholars, seemed bewildered at the discussion on Maqasid al-Shariah at the Institute of Advanced Islamic Studies (IAIS) on May 31, being asked a hundred of times about what Malaysia should do to its hudud issue or how to handle the apostates.
He meant to say that when it is time to provide safe drinking water, or education, or decent medical services, it is clearly against any reasonable goals of Sharia to bring Qur'an to the needy people and teach them how to read Arabic scripts. "There is no division for me between Islamic state or secular state – there can be only division between a good state and a bad state", he said. A sound steward does not try to bring in a new painting labeled 'halal' when his house is in the middle of the earthquake. The question is not whether we have a 'halal' government but whether it performs its duties efficiently for the sake of people's wellbeing.
Meanwhile at the discussion that took place at GMMF, Dr Anas Altikriti commented that hudud was revealed only during the last one and a half years of the Prophet's da'wah. So the question is: from the entire body of divine revelations, why does hudud take priority and must be pursued first?
So many talks about justice in Islam became faintly perceptible when the issue of criminal law, so unprofessionally branded, shoots in the foot any attempt to prove that it is going to provide that very justice that is badly needed.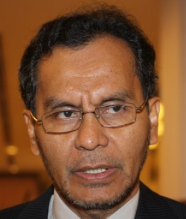 Meantime, the same IRF's roundtable discussion was meant to cover an interrelation between Islam and Liberal Democracy in the new political climate. Director of PAS Research Center, Dr Dzulkefly Ahmad and the other participants confidently asserted that compatibility between Islam and democracy is somehow indisputable.
It would be good if this magic world of academic discussions blends with the reality, in which human rights are considered sacrosanct. As a matter of fact, erecting fences between different categories of population proves to serve more effectively to the divide and rule strategy than to multiplying the treasure of multi-ethnic state nation. Liberal democracy is yet a question for the part of traditionally oriented preachers of divisions and clash of civilizations.
I agree that this is not the issue to be discussed – while we should keep in mind that for some people it still is – and sense the time when the bubble gum of media bestsellers can be replaced by the worthwhile agenda, but it seems better when this constructive effort takes place sooner than later.
For my favorite mysterious writer passed away before he finished his gloomy "Castle", I guess it is better for those who are still captivated to the idea that divides society along different lines to find a way out of their own surreal and not really pretty prisons of the mind; before it gets too late in their lifetime.
The article was published on Malaysiakini at http://www.malaysiakini.com/news/264516 and The Malaysian Insider at http://www.themalaysianinsider.com/sideviews/article/escape-from-the-castle-mahsa-amiri